The Illinois General Assembly and Governor Pritzker just gave community college districts in Illinois the authority to work with local housing authorities to develop affordable housing. The bill, HB0374, takes effect January 1, 2022. The text is very short (see the screenshot below or read the bill).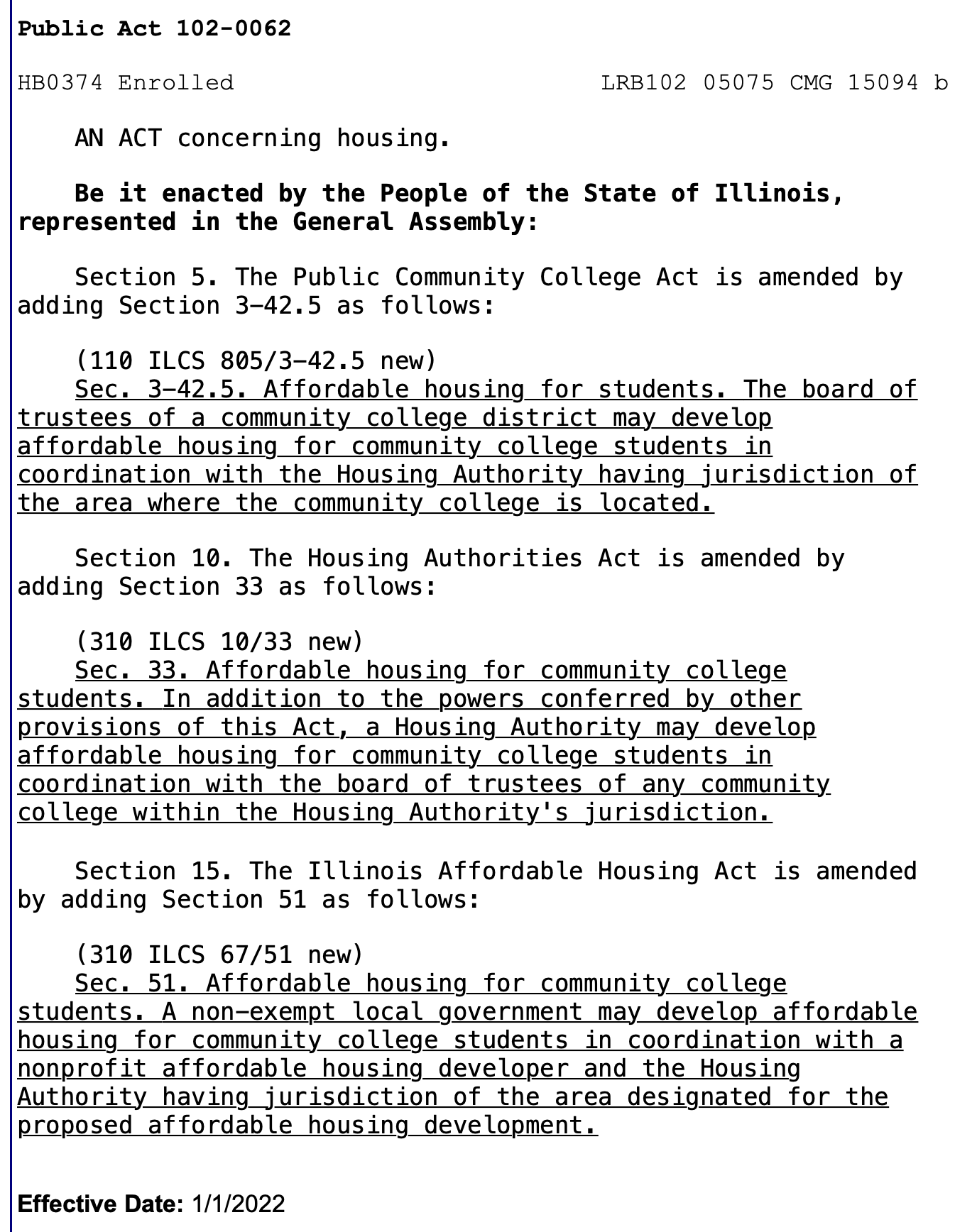 What does this mean for community college districts? It probably means that they can lease their land to the local housing authority for that local housing authority to develop affordable housing for the community college's students and their families.
The land is essentially free, since it's already owned by the community college districts and it's not taxed. Plus, community college districts have their own taxing authority (subject to caps) that can be used to pay for bond-based debt.
Three opportunities in Chicago
I'm going to point out three community college locations in Chicago that could be great places for new and affordable student housing to be built.
Malcolm X College
Across from the New Malcolm X college was the original Malcolm X college, and now it's a huge vacant lot. The Community Colleges of Chicago sold it in 2016 to the City of Chicago, which sold it in 2017 to Rush University Hospital System (which is across the Eisenhower Expressway to the south).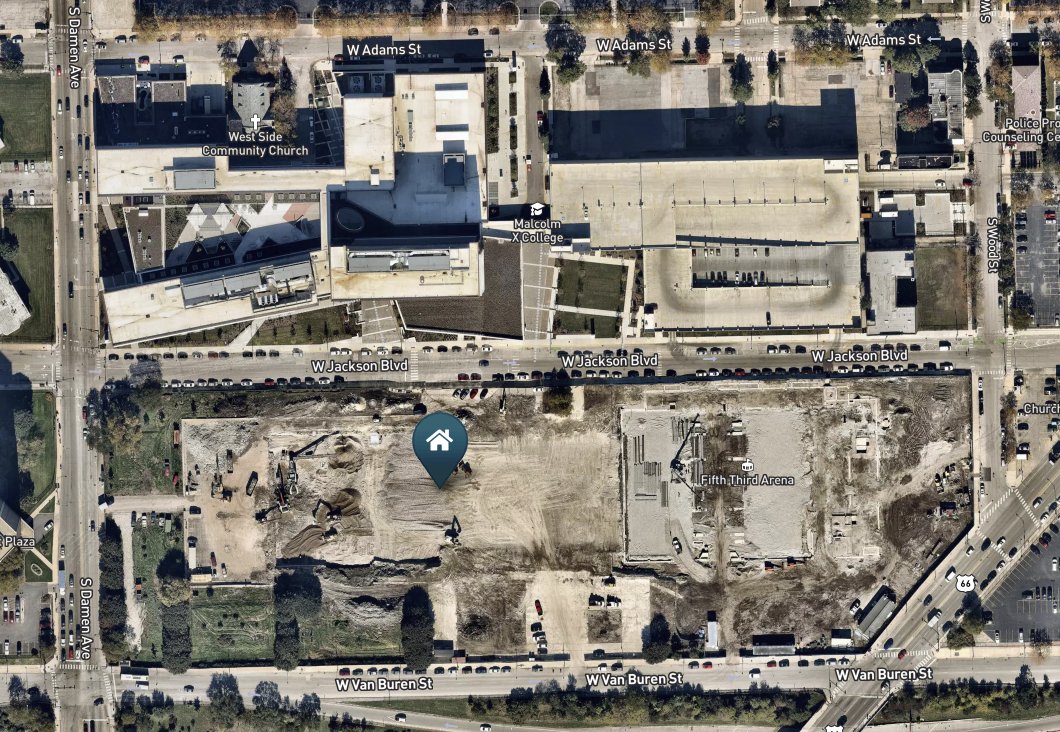 Welp, Rush also wants to build housing – for unhoused people who use emergency rooms as a way to live and be housed. (People's health dramatically improves when they have permanent housing and hospitals spend less money on treating them in expensive-to-operate ERs.) Rush and the Chicago Housing Authority could develop housing for both populations – the chronically sick and students – using funds combined with the Chicago community college district.
Additionally, the Jackson bus takes people to and from downtown, and the Blue Line has a station at Illinois Medical District a block away.
Humboldt Park
The Humboldt Park Vocational Education Center, which is operated by the Wilbur Wright community college, is another prime location for student housing. The center has a huge parking lot and lies along the California Avenue and North Avenue bus routes.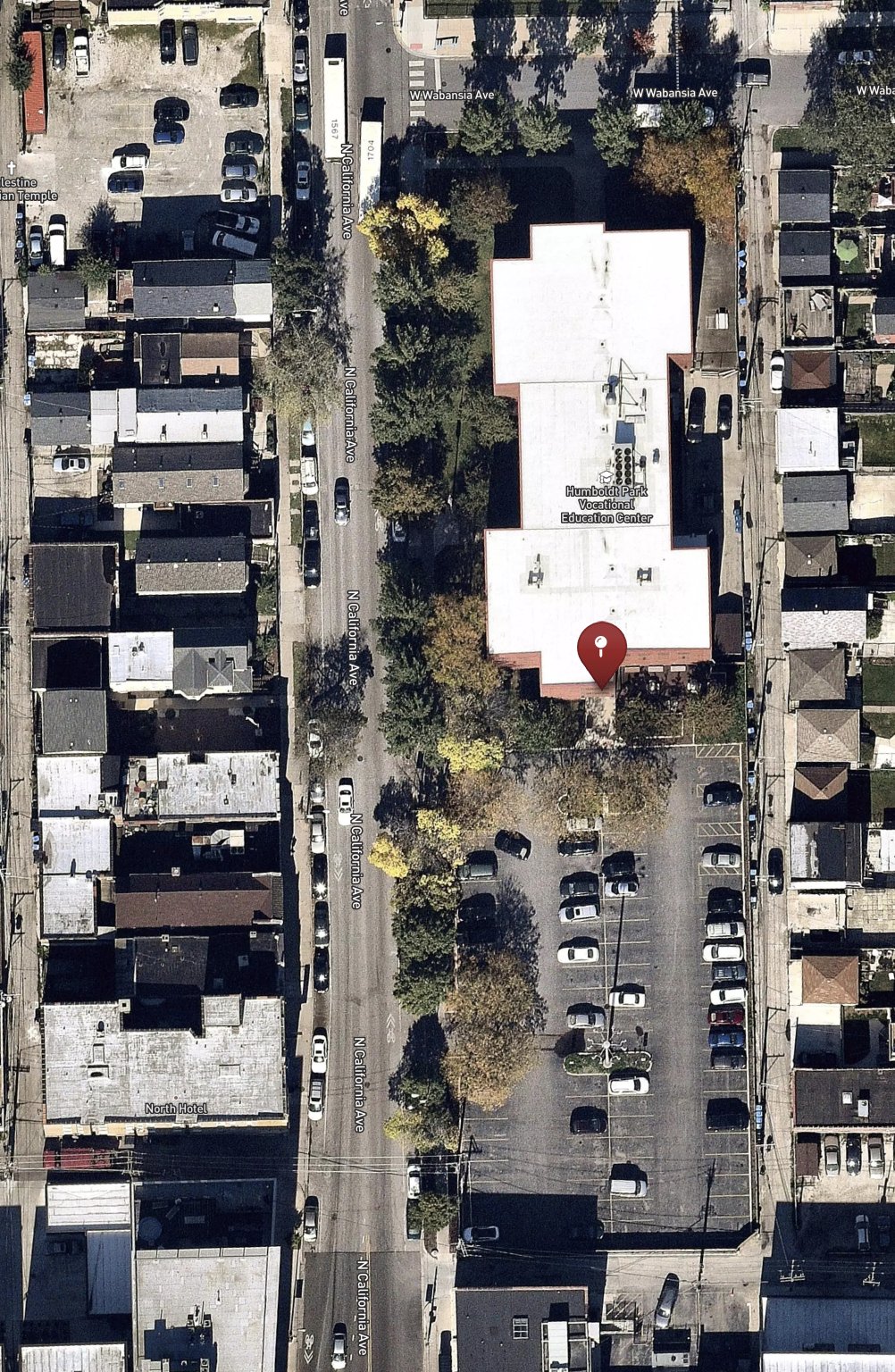 Parking lots love to be turned into homes, especially in gentrifying areas. That's free land in a high-demand area where rent is north of $1,200 for a 1-bedroom apartment (I'm using HUD's Fair Market Rent for the 60647 ZIP code).
Dawson Technical Institute
Then there's Dawson Technical Institute in Bronzeville, which is about 2 blocks from the Indiana Green Line station and several east-west and north-south bus routes.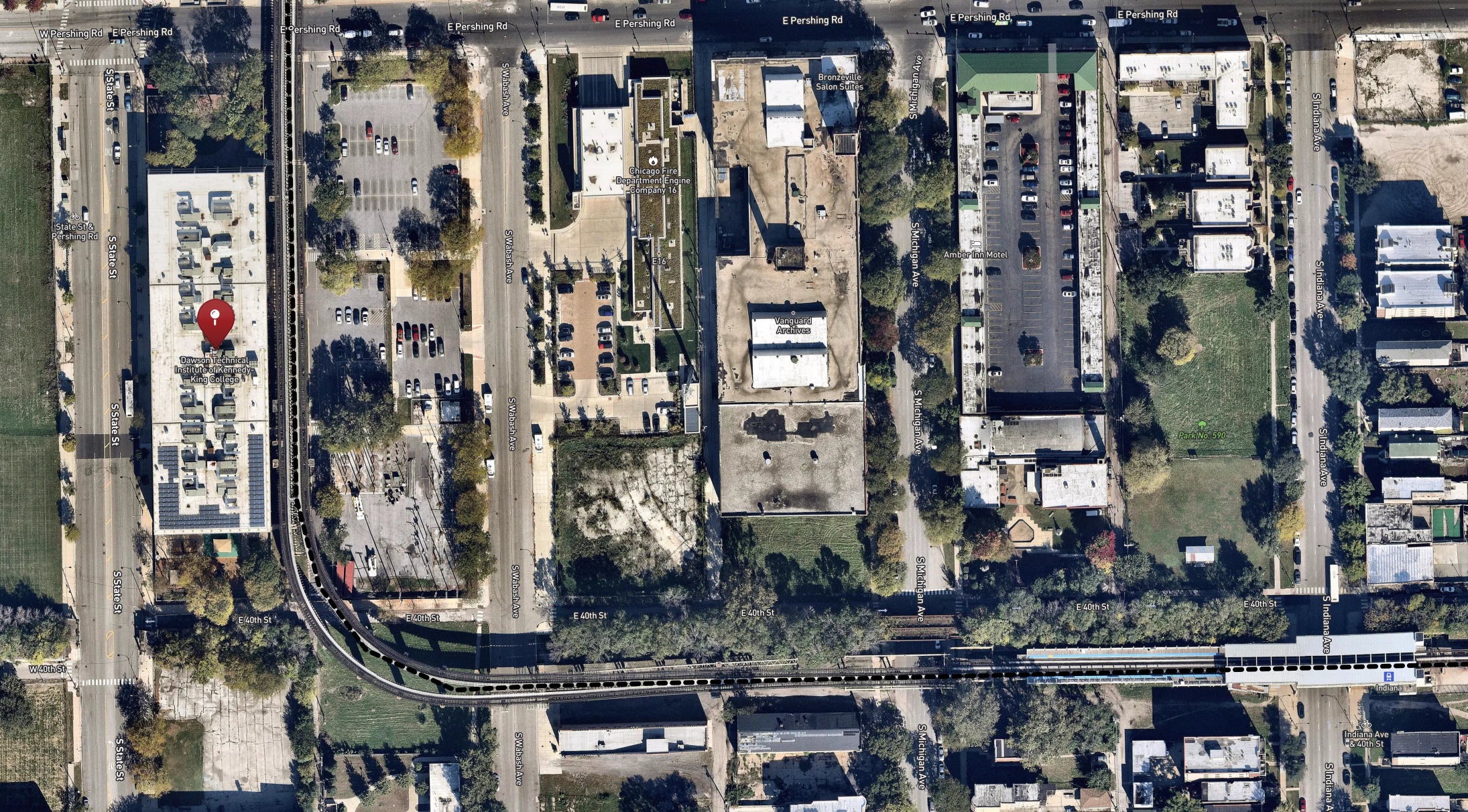 Dawson teaches construction trades, which is perfect because the Green Line can take students to internships and jobs at all of the new construction in Fulton Market that's ongoing and going to continue for the next three years (at a minimum).
What other good affordable student housing construction opportunities do community colleges in Illinois have?